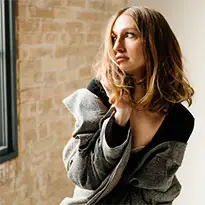 Amet aliquam id diam maecenas. Enim sit amet venenatis urna. Malesuada proin libero nunc consequat interdum varius. Tellus in metus vulputate eu scelerisque. Sagittis nisl rhoncus mattis rhoncus urna neque viverra. Morbi quis commodo odio aenean.
Schedule Your Experience Today
If you would like to schedule with a stylist who is not listed please call us at 801-642-2343.