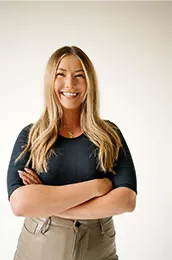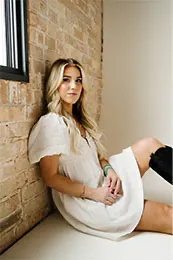 The world is busy! We have curated an environment that radiates relaxation and sophistication to ensure that every appointment you spend with us is an escape from the everyday busy world.
Your well-being is our priority and every detail is meticulously designed to cater to your wants and needs. Join us at Salon M + Suites where your journey to timeless beauty begins.
Your beauty, our masterpiece.
Our Story
Owner and Founder Emily Pinegar has 32 years of experience in the beauty industry. She saw a need to help stylist train at a higher level and continue education in-house and out as well. Building Salon M + Suites came alive when her lifelong dream was finally put to work. Our team is highly experienced and the uniqueness of the environment is that the owner continues to work behind the chair with the other hair designers. She had the vision of creating a safe space for hair designers a judgment-free zone in turn this creates an environment that is free of judgment with our guests as well. The world is sometimes hard. Salon M + Suites is a safe place for all.
Our Philosophy
"Elevating Inner and Outer Beauty"
Core Values
Customer-Centered
Excellence in our services
Teamwork
Empowerment
Passion
Education
Relaxation
Innovation
Adaptability open communication
Trust
Our Commitment to You
Salon M + Suites is committed to providing guests with quality service, ensuring satisfaction, maintaining professionalism, paying attention to detail, and fostering creativity.
Schedule Your Experience Today
If you would like to schedule with a stylist who is not listed please call us at 801-642-2343.